If Riya Chakraborty is innocent then come forward and cooperate in the investigation: Bihar Police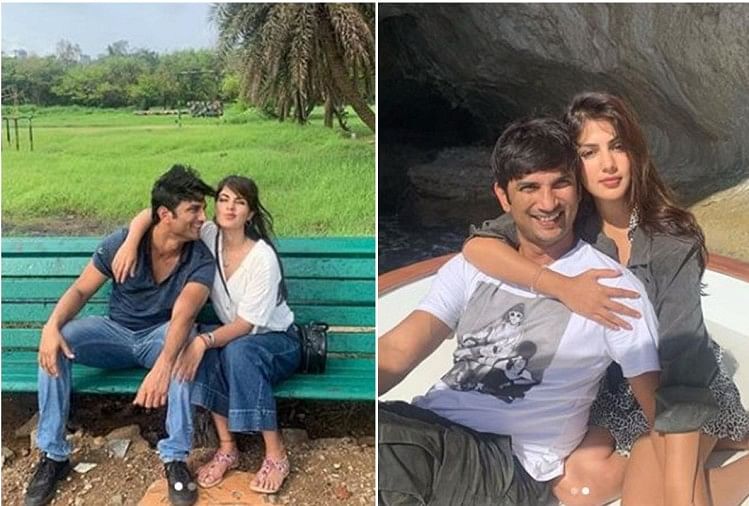 The case of Sushant Singh Rajput is now catching on, till now Bollywood stars were demanding investigation but now politicians are coming out in favor of its CBI investigation. Here, a team of Bihar Police is investigating the case in Mumbai. A senior Bihar Police official said that Riya Chakraborty should appear in the investigation of the Sushant Singh Rajput case if he had nothing to hide.
Following a complaint lodged by Sushant's father, the Bihar police team of four is investigating the case in Mumbai. Sushant's father has filed a case against Bollywood actress Riya Chakraborty under a total of ten sections, including abetment to suicide, cheating, and cheating.
The Bihar Police team reached Mumbai on 27 July. Bihar Police DG Gupteshwar Pandey said in a TV interview that Riya Chakraborty should cooperate in the investigation and have the courage to come forward. DGP of Bihar Police said that Riya had demanded a CBI inquiry, we do not know why she wants to allow Mumbai and Bihar Police to investigate.
Pandey said that if Riya Chakraborty is innocent then she should come forward and say that any matter should be investigated by any agency. He asked why Riya is playing the game of hiding and seek. Pandey said that he is not blaming anyone and this case should not be turned into a war between Maharashtra and Bihar Police.
Gupteshwar Pandey believes that the people of the country feel that Sushant was a very excited, agile, and successful person, he cannot commit such suicide. The public wants to know that if there is any mystery behind this matter then it should come to the fore. It is necessary to solve this mystery and reveal the truth.
Bihar Police DGP said that Bihar Police is using every medium to interrogate Riya Chakraborty. We are saying that come for investigation and if no evidence is found against you then you will not be arrested but the day we get the evidence, we will not leave any producer, director, or millionaire or businessman.
As police, it is our duty to tell the public what is true and there should be no mystery in this matter. It is the responsibility of both the Bihar Police and Mumbai Police to find out the truth. DGP Pandey said that Bihar Police needs forensic reports, inquiry reports, post mortem reports, and related CCTV footage.
The investigation done by the Mumbai Police should also be reported and the people who have been questioned by the Mumbai Police should also report. Pandey said that the people of Bihar want to know why there is so much mystery in this matter. He said that there is no need for a CBI inquiry as of now, Bihar Police is capable of solving the case.
A senior IPS officer will be sent to accompany the Bihar Police team which is in Mumbai. Apart from this, Riya Chakraborty has approached the Supreme Court to transfer the Sushant Singh case to Mumbai. The Supreme Court will hear this on August 5.