Why did not Riya Chakraborty get arrested after the FIR was filed on Sunday, Bihar Police gave this answer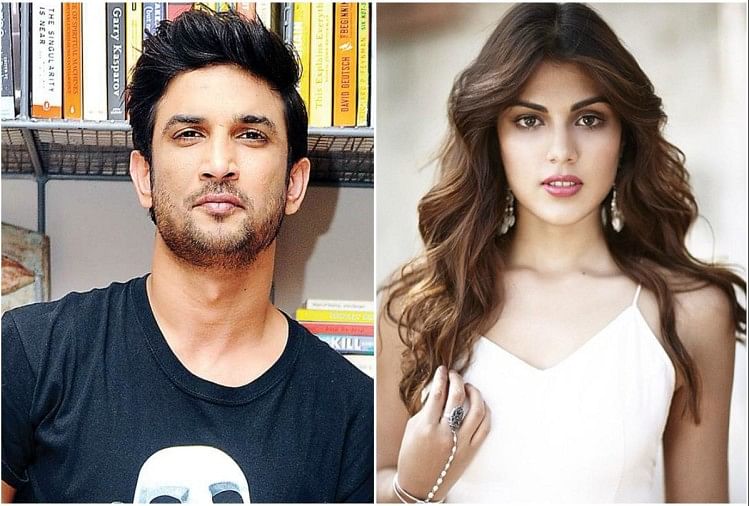 Nearly a month and a half have passed since the death of late actor Sushant Singh Rajput, but despite this, the Mumbai Police has not reached any concrete result. The Mumbai Police has so far questioned about 40 people in the Sushant case, including Sushant's family members as well as many Bollywood celebs. However, after the FIR conducted by Sushant's father KK Singh, the view of this case has changed completely.
Actually, in Sushant's case, the view of nepotism/nepotism was coming out and it was being said that many big projects came out of Sushant's hand, due to which he was in depression and he took such a step. At the same time, looking at the action of the Mumbai Police, it seemed that they are doing the investigation only by assuming this suicide. But Sushant's father KK Singh in the FIR lodged in Bihar has accused Riya Chakraborty and her family of Sushant's death.
In fact, on Sunday, KK Singh lodged a 6-page FIR against Riya Chakraborty at the Rajiv Nagar police station in Patna (Bihar) and made several serious allegations against the actress's family. On the one hand, while the Mumbai Police is accused of being lax in the Sushant case, on the other hand, the question is also being raised about the Bihar Police that even after the FIR was filed on Sunday (July 26), Riya or her family Why was the arrest not made?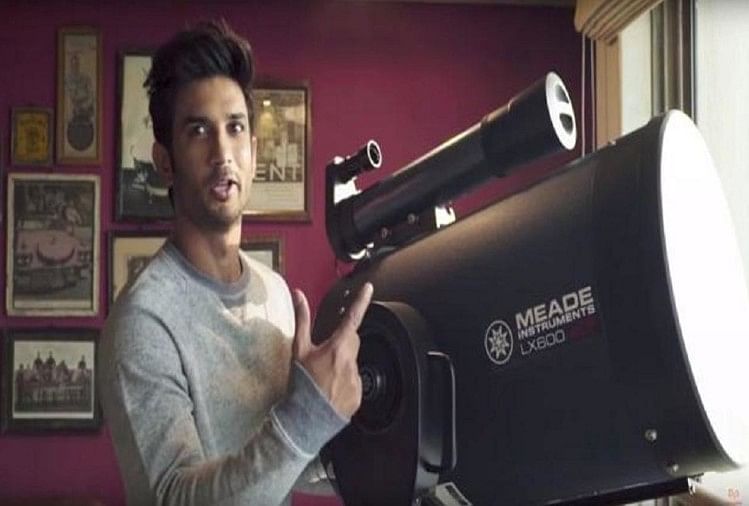 In this entire case, Vinay Tiwari (SP City, Patna) has told that the Bihar Police team has also reached Mumbai and is investigating. On the question of assisting Mumbai Police and arresting Rhea Chakraborty, Vinay Tiwari said that everything has a process and work is being done accordingly.
Although KK Singh has written a lot in the six-page FIR, its basic form is something like this:
1. Before 2019, when my son Sushant did not have any brain problem, what happened suddenly after coming in contact with Riya It happened that he got very upset mentally, it should be investigated.
2. If he was mentally disturbed or undergoing any mental treatment during this period, then why was no written or verbal permission taken from us in this regard, because when a person is mentally ill, all his rights belong to his family. The only pass, it should be investigated.
3. During this period, the doctors who have treated my son Sushant at the behest of Riya, I think these doctors were also involved in this conspiracy with Riya. It should be investigated what treatment they have given and what medicines were given to my son.
4. When Riya knew that my son's mental condition is going on fragile, then in this situation he should not be treated properly and take all his medical papers with him and leave my son alone in that critical situation, And to break all contact with him, because of which my son committed suicide, Riya and her family and associates are responsible for her death.
5. I have come to know from the statement of a bank account of my son that in the last one year about 17 crores of rupees in my son's account number 10 ******* Kotek Mahendra bank. Around Rs 15 crore was withdrawn during this period. Money has been transferred from this account to such accounts from which my son had nothing to do. All the accounts of my son should be investigated to see how much money Rhea has cheated from his bank accounts/credit cards with fraud and conspiracy with his family and associates.
6. Sushant was named in the acting world before this episode, so what are the reasons that after Riya's arrival, his films have fallen short, it should be investigated.
7. My son Sushant wanted to go to Coorg Kerala with his friend Mahesh for the organic farming business for which he was looking for land. When Riya comes to know about this, she protests and threatens Sushant that I will highlight all the papers of your treatment in the media and will ruin everything due to my good intentions, but when Sushant tells him Opposing this, Riya felt that she was no longer of any use to him, so Riya went there with a laptop, cash, jewelry, credit card, treatment documents, PIN number and password, the investigation of this case To be done.