Riya Chakraborty used to blackmail Sushant, the late actor's father claims, 'son was made mentally ill'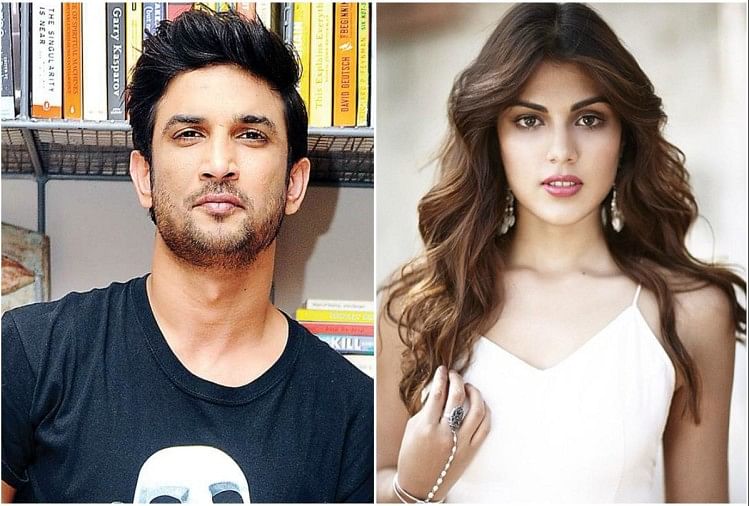 Today it has been 45 days to leave the world to actor Sushant Singh Rajput. On 14 June, his body was found in his house in Bandra, Mumbai. After a police investigation, it was found that Sushant Singh Rajput committed suicide by hanging. After which the Mumbai Police is investigating the reason behind his death. There is a new twist in this matter. Sushant Singh Rajput's father KK Singh has lodged an FIR against actress Riya Chakraborty in Patna.
Riya Chakraborty was his girlfriend before Sushant Singh Rajput's death. The actor's father has made serious allegations against Riya Chakraborty in his FIR. He has said that Riya started giving psychiatric drugs to Sushant Singh Rajput under a conspiracy. Not only this, but she also started giving an overdose of this medicine. Due to which Sushant Singh Rajput started getting mentally disturbed.
KK Singh, the father of Sushant Singh Rajput, said in his FIR, 'Riya Chakraborty told my son that Sushant is a ghost haunted in the flat you are living in. She moved the flat to the new flat near the airport. Under the conspiracy, Sushant was given the medicine for mental illness. Overdose drug overdose had made Sushant Singh Rajput mad in a way. Riya used to control my son. He also kept his phone with him. Riya's family members used to talk when the family made a call.